Dry Yeast Vs Liquid Yeast: Which Is Better For Attenuation?
Poor attenuation is a major homebrew bummer, especially when you are trying to achieve a specific style of beer.
There are so many factors that can affect the final gravity of a brew, it is often hard to pinpoint exactly what went wrong!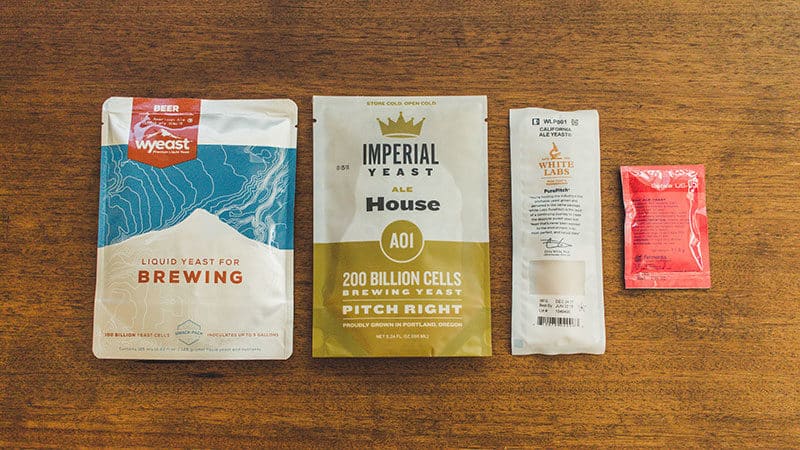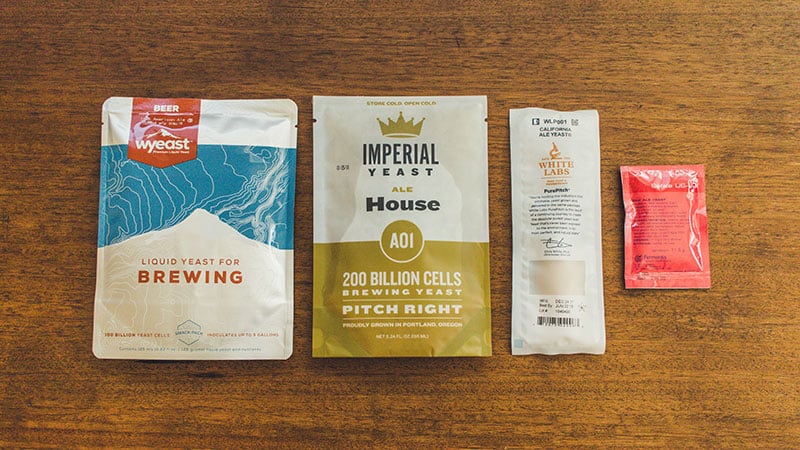 What is Attenuation?
According to Meriam-Webster, attenuation is the act of a substance becoming thin, fine or less. The root of the word comes from the Latin attenuatus, which means "to make thin."
Applied to brewing, attenuation refers to the decrease of specific gravity, or density, of the wort.
A more attenuated beer will be drier, as the yeast has converted more of the sugar into alcohol. A less attenuated beer will be sweeter and less alcoholic. Homebrewers talk about attenuation in terms of a percentage representing how much of the original extract has been converted to alcohol and CO2 via fermentation.
How to Measure Attenuation
You can calculate apparent attenuation using the original gravity (OG) and final gravity (FG) of your beer, measured using a hydrometer.
Apparent Attenuation = 100 * (OG – FG)/(OG – 1.0)
Real Attenuation Vs Apparent Attenuation
When homebrewers talk about attenuation, they are almost always talking about apparent attenuation.
Calculated apparent attenuation relies on the FG as measured by a hydrometer, but hydrometers do not actually provide accurate readings of FG. This is because hydrometers are calibrated to measure the sugar content of water, and the alcohol in beer is less dense than water.
Want even more homebrewing knowledge dropped right in your inbox?
Subscribe Now!
Real attenuation compensates for the impreciseness of FG. You can calculate real attenuation using the original extract and real extract values (expressed in degree plato).
You can calculate apparent attenuation, real extract, real attenuation, and more using this handy online calculator.
Why Is Attenuation Important?
Proper attenuation is important for any style of beer, but it is especially important for high-gravity beers (like belgian triples and strong ales) and crisp, refreshing brews (like summer wheat ales). Without proper attenuation, the former will be much to sweet, and the latter will lack their characteristic dryness.
Unfortunately, homebrew doesn't always ferment as we hope, occasionally leaving with us with poorly attenuated beer.
What Causes Diminished Attenuation?
1. Fermentability Of The Wort
Not having enough fermentable sugar in the wort is one potential cause of diminished attenuation. After all, with no sugar, the yeast have nothing to eat.
The amount of sugar available to the yeast depends on how much malt is added, and whether the malt is properly mashed in order to convert the starches. The roast level of the malts used can also influence fermentability, as darker malts have less available sugars for fermentation.
2. Yeast Performance
Poor yeast performance is another major cause of diminished attenuation.
If there are too few yeast for the volume and/or desired final gravity of the beer, or if the yeast are not healthy enough to do their job, then the beer will not ferment properly. Poor oxygenation of the wort, lack of vital yeast nutrients, and fluctuating surrounding temperatures can also hamper yeast performance.
In this article, we will focus on how yeast performance affects attenuation. Specifically, we will discuss whether liquid yeast or dry yeast is better for attenuation.
Dry Yeast Vs Liquid Yeast
Dry Yeast
Many years ago, dry yeast was considered much poorer quality than liquid yeast. But these days, dry yeast is pure, sterile, and packed with nutrients so it can be pitched directly into the wort without requiring a yeast starter.
When determining how much yeast to pitch, it is important to pay attention to cell count. Dry yeast contains more cells per package than liquid yeast, and a single package of dry yeast is cheaper than liquid yeast. This means it is less expensive to pitch high volumes of beer and/or high gravity brews using dry yeast.
Because dried yeast is dried, it has a longer shelf life and it is more tolerant to temperature fluctuations during shipping and storage. Using dry yeast gives you better odds of having healthy yeast, which means your attenuation is less likely to be affected by unhealthy, unproductive yeast.
Safale American Ale Yeast (Fermentis) - 11.5 g. Price: $3.99
If you click this link and make a purchase, we earn a commission at no additional cost to you. Last Updated: 04/19/2018
Liquid Yeast
Liquid yeast has fewer cells per package than dry yeast. When brewing large volumes and/or high gravity brews, you will need to pitch multiple packages of liquid yeast, or else you will need to "grow" the yeast using a yeast starter. Either way, you will generally be paying more money for less cells than if you purchased dried yeast.
Packages of liquid yeast contain live, active yeast, which means they typically have a shorter shelf life (no longer than 3 months). Additionally, because the yeast is active, the packages are more sensitive to environmental conditions like temperature.
One major benefit of liquid yeast is the variety. Many strains of yeast cannot survive the drying process, so they can only be found in liquid form.
White Labs Southern German Lager Low Diacetyl Yeast Price: $6.99
If you click this link and make a purchase, we earn a commission at no additional cost to you. Last Updated: 02/16/2018
In Conclusion: Which is Better?
Neither liquid yeast nor dry yeast is inherently better for attenuation. Rather, attenuation relies on the proper amount of yeast being added, at the proper temperature, with adequate nutrients and aeration for the yeast to thrive.
Dry yeast, by nature of being more resilient and having more more cells per package, gives a high gravity brew better odds of attenuation with less work and for less money. But liquid yeast can achieve the same results, without risking underpitching, as long as the cell count is high enough. You can ensure an adequate cell count by using multiple packages of yeast, or by growing the cell count with a yeast starter.
Ultimately, using dry yeast versus liquid yeast is a matter of personal preference and strain availability.
Happy Brewing!
Craft The Best Beer You'll Ever Taste
Advice for modern brewers seeking to craft the perfect pint. Subscribe to our weekly homebrewing newsletter.